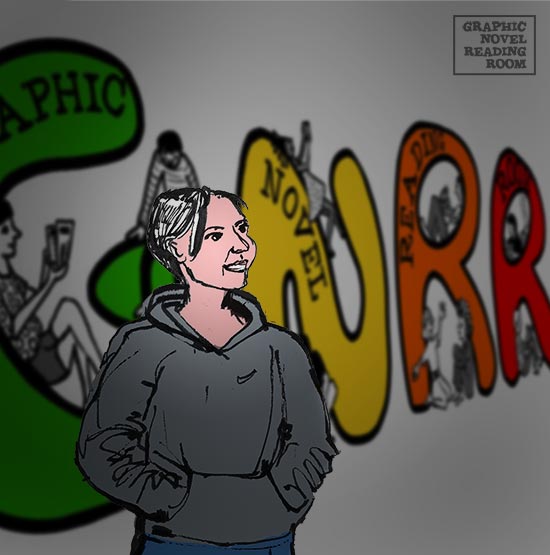 I'm an events producer and community builder, I'm interested in promoting art while supporting mental health through the medium of culture..
The idea for the GNRR began around 2015 when I rediscovered graphic novels, also known as comics. The contrast between how enjoyable these books are and how few people seemed to know about them spurred me on to lend my books out, initially to my friends, trying to introduce more people in the UK to this lesser-known art form.
I wanted to create the kind of space that I love: somewhere quiet enough to read but also in company with people, a similar vibe to libraries, bookshop cafes or the deckchair reading at the Hay Festival.
Gabi Putnoki